Not all donations are created equal – AmpleHarvest.org
There's a strange magic that happens when you donate to AmpleHarvest.org.  For our first act, we'll quadruple your donation. Ta-da! That's right, from now until December 12, for every dollar you donate, an anonymous donor will match it with an additional THREE dollars–up to $10,000.  That's pretty magical, right? But, our second act will knock your socks off.  When you make a donation to AmpleHarvest.org, your money goes a long way….farther than you might think.
Every donation you make to AmpleHarvest.org helps us reach MILLIONS of gardeners across the United States. When a gardener or farmer learns that he or she can donate food to their local food pantry, they can continue to donate for the rest of their gardening life. Your donation helps us connect them to a food pantry so that millions of pounds of fresh fruits and vegetables can be shared with those in need–year after year after year.
Not all donations are created equal: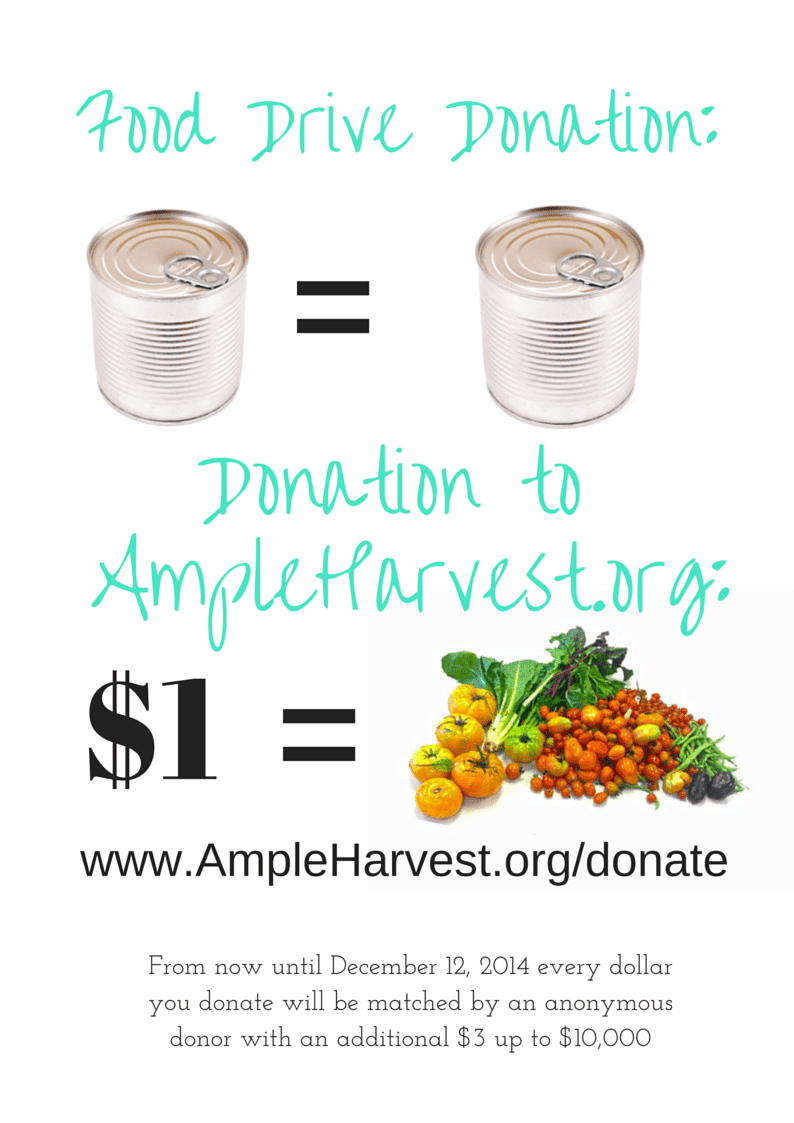 In a traditional food drive, one can of food equals one can of food. A monetary donation to AmpleHarvest.org equals countless pounds of fresh food donated to food pantries across America for years to come.
Make a donation before December 12th (to have it quadrupled!) and we'll use our strange magic to multiply the impact a million times over.   Visit www.AmpleHarvest.org/donate to make a secure donation online, or download this form to send a check in the mail.