Sponsor A Food Pantry Listing
Show That You Care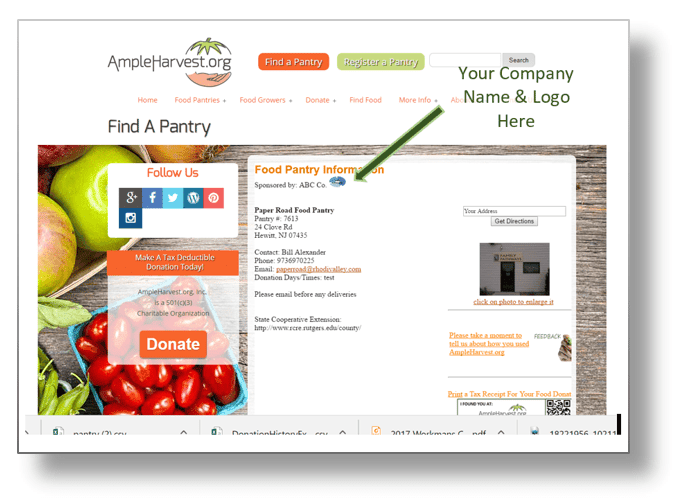 AmpleHarvest.org is the award winning site that millions of people come to when they are looking for a local food pantry to donate food – especially garden produce – to.   Traffic comes though a very large Google grant, thousands of sites linked to AmpleHarvest.org as well as a very active social media presence.
Individual donations of $100 or more entitle you to sponsor a food pantry listing of your choice in your community for one year.
Corporate sponsorship of food pantry listings can be done on a statewide basis. Show your customers that you care about hunger, food waste, nutrition and the environment by sponsoring one or more food pantry listings on AmpleHarvest.org.
Your sponsorship enables AmpleHarvest.org to help more home and community gardeners donate their excess bounty to more food pantries across America.
Contact [email protected] to learn more.