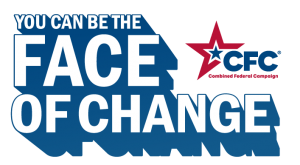 AmpleHarvest.org is a Combined Federal Campaign (CFC) approved charity #62424.
We know you have thousands of charitable choices. Here's why we think you should choose AmpleHarvest.org. We fight hunger, climate change, and food waste. We've been helping people and the planet for 11 years. Your donation means more fresh healthy food can get to people who need it the most.
Here's how it works.
America's backyard and community gardeners often grow more than they can eat. They hate to see tomatoes and cucumbers go to waste but aren't sure where to take them. We show them how and where to share their garden-grown fruit and veggies. More than 8,300 food pantries, soup kitchens, and feeding programs are eager to accept this fresh food. Our free online tool connects the gardeners and the food pantries. Because gardeners deliver food locally, the carbon footprint is tiny. That means your donation not only helps end hunger and improve nutrition nationwide, but it is kind to the environment.
Help 42 million Americans get healthier food, and save the planet at the same time.
Learn more about the Combined Federal Campaign and donate today using code 62424!