A Nationwide Study of Garden Food Waste
Read about the food waste epidemic and how AmpleHarvest.org plans to fix it.
Here are the results of a 2-year study of garden food waste:
11.5 billion pounds of garden produce becomes food waste every year
If garden food waste was resolved, we would be able to feed 28 million more people with this amount of produce!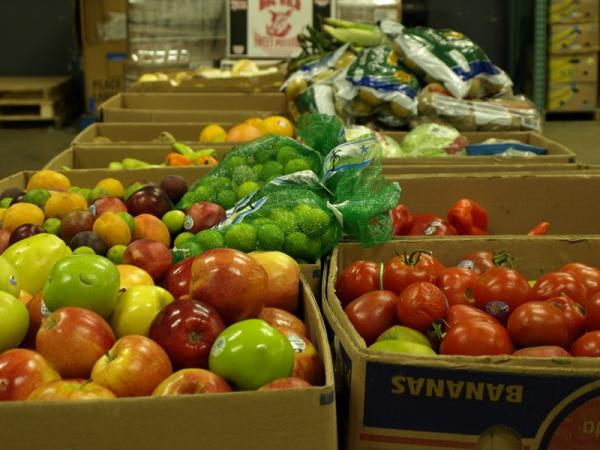 The Data:
According to the USDA, 40% of our food—worth an estimated $161 billion—was never harvested, lost in processing, thrown away in restaurants and homes, or ended up rotting in America's landfills. According to the Natural Resource Defense Council (NRDC) 2012 and 2017 reports (the latter including AmpleHarvest.org), 50% of our produce is never consumed. A more recent report from ReFed has 126 billion pounds of wasted food annually – a financial waste of $218 billion. Put another way, food loss in America exceeds one-third of our defense budget.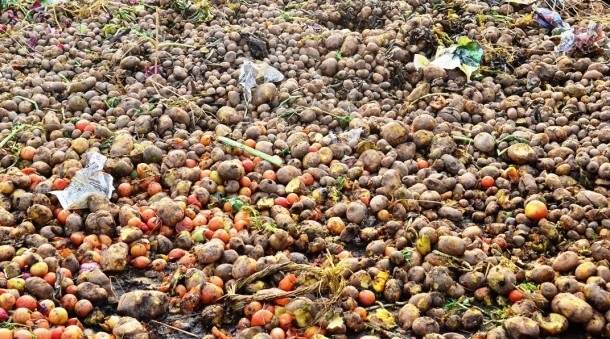 What the data has missed:
Most studies have failed to account for the food grown and lost in millions of home & community gardens. In 2015 and 2016, AmpleHarvest.org conducted a study with more than 2,500 gardeners nationwide asking two key questions:
How much more food do you grow than you can use (i.e. is there food waste)?
Would you be willing to donate the excess to a nearby food pantry if you had the opportunity (i.e. would you turn what might have been wasted food into a charitable donation)?
The results far exceeded what we could have every expected. The amount of home grown food that is not consumed is large enough to change the calculated national food waste totals. On the bright side, the number of gardeners willing and able to donate produce could change the national statistics on hunger in America. To learn more, here are links to our Home/Community Garden Food Waste White Paper, graphs, infographic, and consolidated report.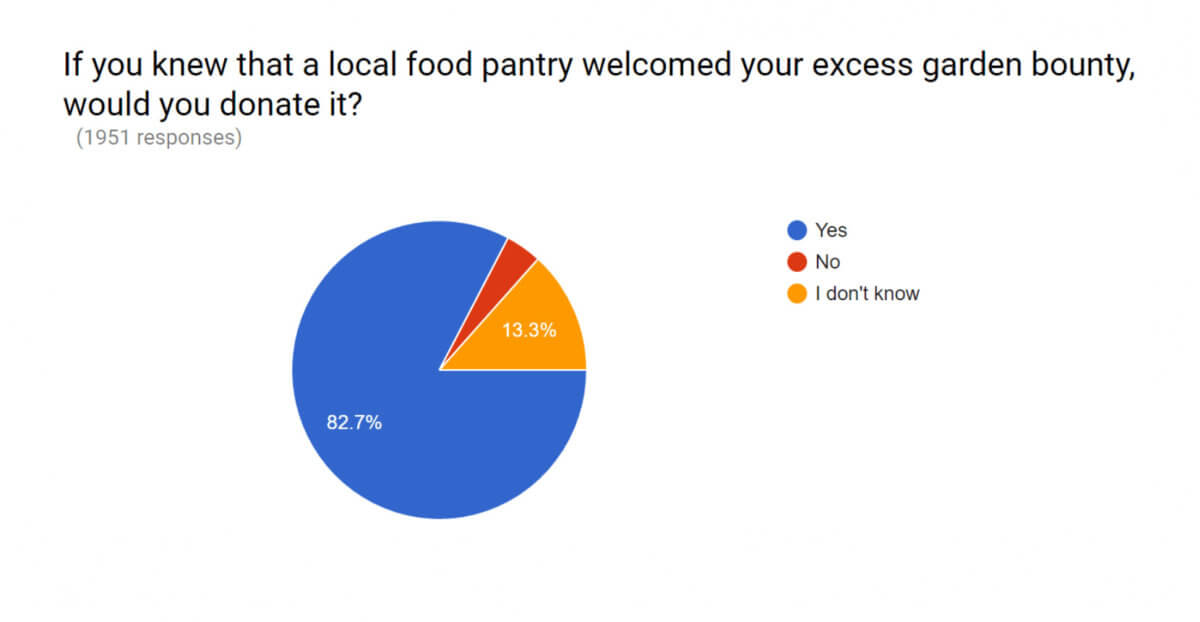 A special thank you!
We'd like to give a special thanks to Christopher Reberger, Global Economics and Research Practice Cisco Consulting Services (Cisco Systems), for the data analysis and oversight he provided. And a special thanks to report authors Dr. Selena Ahmed and Dr. Carmen Byker Shanks, Montana State University Food and Health Lab faculty for analyzing the data and generating the report.