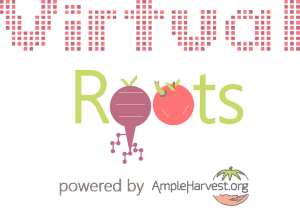 AmpleHarvest.org is 10 years old this year (read about it here),
Celebrate with us!
By sponsoring a food pantry listing on AmpleHarvest.org, you are showing that you care about ending hunger and food waste in your community.   A donation of at least $120 per year is all it takes.
Its a simple process:
Make the donation online or signup for monthly donations of at least $10 per month
Select the food pantry that you want to sponsor
Fill in the form with the needed information
Start your sponsorship of a food pantry listing for 1 year ($10/month sustained for at least 1 year) here.