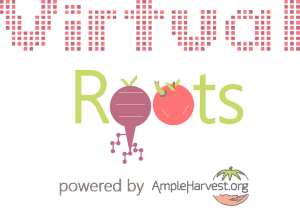 AmpleHarvest.org is 10 years old this year (read about it here),
Celebrate with us!
By sponsoring two or more pantry listings on AmpleHarvest.org, you are showing that you care about ending hunger and food waste in your community.   A donation of at least $120 per year per pantry is all it takes.
Sponsorship of more than one food pantry for 1 year ($10/month sustained for at least 1 year, per pantry) is initiated with a simple email request.
And don't forget to follow us