Gary is a sought after food waste thought leader, World Food Prize nominee, CNN Hero, lecturer and speaker (including two TEDx presentations), Points of Light Tribute winner, Purpose Prize Fellow, Huffington Post's "Greatest Person of the Day" and "2011 Game Changer", winner of the Russell Berrie Foundation's "Making A Difference" award, winner of the Glynwood 2011 "Wave of the Future" award, winner of the 2012 Elfenworks "In Harmony With Hope" award, Echoing Green semifinalist and founder of AmpleHarvest.org now makes his home in the mountains of northern New Jersey after having lived on a boat on the Hudson River in Manhattan since 1978. He is also a Master Gardener, Rutgers Environmental Steward, former community garden director, Environmental Commissioner in northern New Jersey, an avid gardener and long distance cyclist.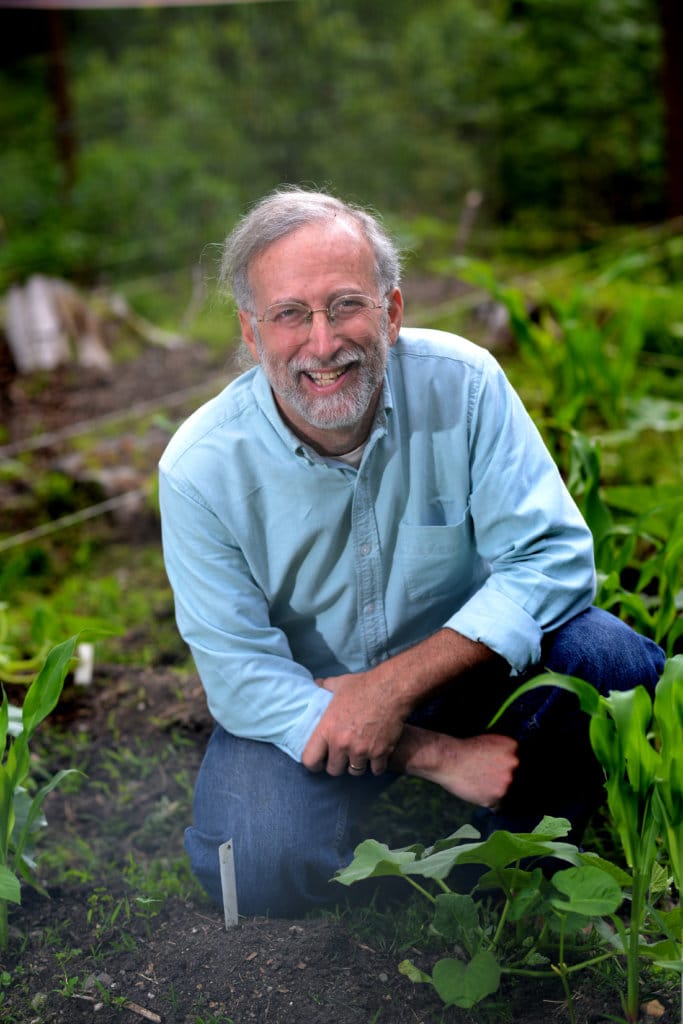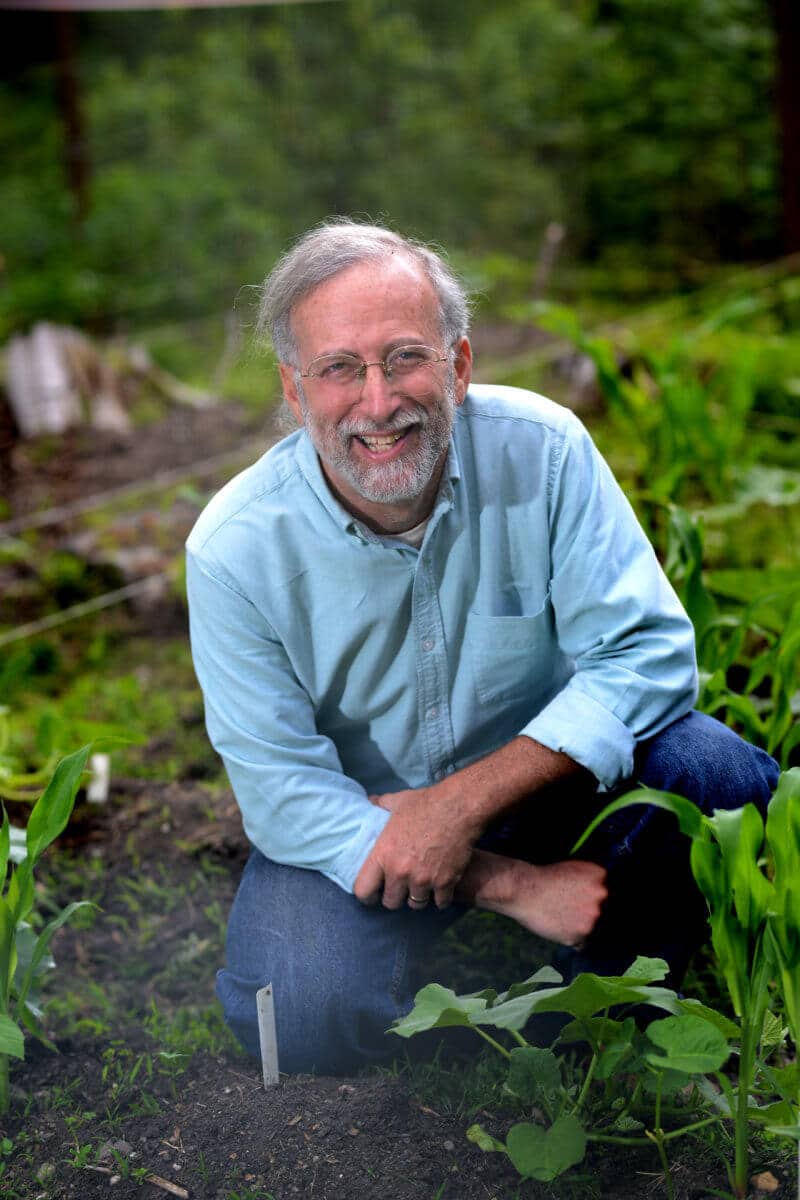 After graduating from college with a degree in psychology, he promptly lost all interest in the field and instead became one of the early geeks in the personal computing arena (he soldered a computer together in 1976 – he still has it but is now afraid to now power it up) and designed a prototype email program for a mini-computer in 1977.
An early pioneer in the electronic mail industry, MCI Inc. asked Gary in 1985 to help them sell and support the then fledgling MCI Mail electronic mail service. Within a few years, he became their largest global sales agent (including producing what is believe to be the first "ezine" – published from 1985 to 1996) – while working from a home office located on the boat.
In the early 2000's after buying a home deep in the woods in a rural northern New Jersey and planting an orchard and garden, Gary realized he actually needed to learn how to grow things and became a Master Gardener. A year later, he completed the Rutgers Environmental Stewards program.
Over the next several years, he expanded his home gardens, became a lecturer, an environmental commissioner in his town, advocated for region wide watershed preservation laws and became the director of a community garden.
Aware of the increasing hunger problem in America and, in 2009, after seeing the amount of wasted food in the community garden as well as other gardens around the country, he created AmpleHarvest.org – a nationwide effort to enable America's 61 million (up from 42 million in the pre-COVID19 world) home gardeners who grow food to be able to easily find a local food pantry eager for their excess garden bounty.
Named CNN Hero a year later, he was introduced on the Larry King Live show which was followed by a live interview with CNN anchor Ali Velshi.
He has appeared in numerous radio and TV interviews, has spoken at a global philanthropy conference in Athens Greece , Wharton's Social Responsibility conference,  Cultivate Iowa, the Food Conference at UC Davis, Jewish Theological Seminary in New York City, the Brooklyn Food Conference, and many others.
Gary has also presented AmpleHarvest.org to USDA People's Garden Initiative Conference in Washington DC, hosted a webinar for 100,000 invited USDA employees on gardening and hunger and has been interviewed numerous time by both print and electronic (local and network) media outlets nationwide.
Because AmpleHarvest.org worked closely with former First Lady Michelle Obama's Let's Move! initiative to improve fresh food access at thousands of food pantries nationwide, he had the opportunity to meet the President and First Lady and she subsequently highlighted AmpleHarvest.org in a speech in early 2012.
Backed by the USDA, Google Inc. Bonnie Plants, the National Gardening Association, the National Council of Churches and many faith and service organizations, AmpleHarvest.org is now helping 8,990 food pantries be accessible to local gardeners and other donors.
He also enjoys boating, hiking, farming (chickens for eggs and vegetables) and attacking challenges of all sorts. Gary is a firm believer in the notion that to do the impossible, you must first believe it isn't.
In addition to helping AmpleHarvest.org continue its expansion to food pantries and gardeners nationwide, Gary also does public speaking about hunger and AmpleHarvest.org , individuals making a difference in their community as well as a variety of environmental topics (contact [email protected] for more speaker information).
"More Than me" (by Kelly Eldredge, published 2010), a book on "people reaching out to help others and in turn experiencing beautiful and unexpected changes of their own" has an entire chapter on Gary and his creation of AmpleHarvest.org.
Supporting the increasing interest younger people are placing on reducing food waste and related health issues, Gary has accepted a position on the Board of Visitors for the Campus Kitchen Project as well as acting as an advisor to the Food Recovery Network.
High resolution photographs of Gary are available for use with print and electronic articles/stories about AmpleHarvest.org here. Any other use of these images is prohibited without prior written consent from AmpleHarvest.org, Inc.