Nearly every community in America has at least one food pantry…. some have many more.
It is important that at least one food pantry in every community be registered on AmpleHarvest.org.
If no local food pantries are listed on AmpleHarvest.org when a gardener is ready to share their garden bounty, fresh produce that could have diminished hunger in the community will likely be left to rot in the garden instead.
It doesn't have to be that way!
AmpleHarvest.org is now focused on reaching and registering as many food pantries across America as possible – and you can help.
Call the local houses of worship in your community. Contact the social services agencies. Contact the local food bank (see www.feedingamerica.org for information on the food bank nearest to you). Reach out to your county or state Health or Social Services agencies. Ask them for information about food pantries in your neighborhood.
Once you have found one, contact them to find out their hours. Then visit them with a copy of the Food Pantry Information printout and encourage them to register on AmpleHarvest.org. Remind them that AmpleHarvest.org is totally free.
Once registered, the AmpleHarvest.org web site will provide the pantry with their first visibility on the Internet…. enabling them to receive more produce and store bought donations from their local community.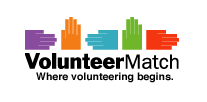 More information about helping AmpleHarvest.org in your community is available at VolunteerMatch.org
Lastly, please encourage your friends and family across America to do the same as you have.
Every food pantry registered on AmpleHarvest.org brings us one step closer to diminishing hunger in America.