[custom_frame_right shadow="on"]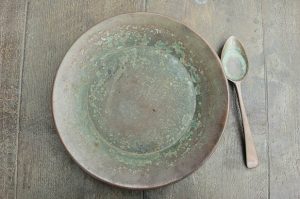 [/custom_frame_right] Hunger has occurred throughout history because of failed crops, war, poverty, drought, and other extreme conditions. In America today, there is no shortage of food. Yet, people still experience hunger while more food is wasted than ever before!
We regularly hear from people all across America that are struggling to put food on the table. They are veterans, recent college graduates, retired persons, cancer survivors, firefighters, people from all walks of life. Some have children; some don't. Some are working adults who just need help until the next paycheck arrives. Millions of Americans are worried about where their next meal will come from and the truth is that those Americans are our neighbors, co-workers, and friends. They worship with us and they are teaching our children. We must help if we can.
YOU are the Solution! 
You can do something today to help eliminate hunger in both your community and the rest of the country. AmpleHarvest.org is here to help you find the best way to use your own talents and resources to reduce food insecurity. Whether that is by supporting our organization, donating food or just spreading the word, your help is crucial to our cause!
Part of the solution to solving hunger in America is to eliminate food waste. It is estimated that our country wastes up to a third of our food supply and yet millions do not have enough food to eat. You can make a difference in your own community by reducing food loss in your home and garden while donating to a food pantry near you!
Join the thousands who are already participating by donating food and supporting AmpleHarvest.org. Just imagine if each of America's 40 million home gardeners shared one pound of food with a local food pantry! By working together, we can make a significant difference. Be a part of the movement today!
No Food Left Behind
AmpleHarvest.org enables backyard gardeners throughout America to share some of their bounty with neighbors who do not have access to fresh produce. By donating excess harvest to their local food pantry, gardeners can help decrease food waste and food insecurity in their area. A gardener's produce can be delivered to the pantry within hours of harvesting and may well be eaten by pantry clients for dinner that night.
Help Diminish Hunger in America
Donate Produce. You can donate produce to your local food pantry, whether it is homegrown or bought at a store or farmer's market. If you are (or know of) a backyard gardener blessed with the sun, soil, rain and luck to grow more produce than you and your friends or family can use, please consider sharing it with a neighborhood pantry.
Register a Pantry. You can also help food pantries in your area to register with AmpleHarvest.org so that more gardeners and donors can bring in fresh produce. Ask your local house of worship or civic organization if they have a food pantry. Not everyone is computer-savvy so you can help by printing out the

Food Pantry Brochure

for them to read and then help them register online.  If they express concern that they cannot store produce, suggest that they invite gardeners to deliver their produce during the morning hours one day per week, and arrange for clients to come by later that same day to pick up the produce; an approach that will totally eliminate the storage issue.
Encourage others. If you do not garden yourself but know of a prodigious gardener, please encourage your friend to visit AmpleHarvest.org or print out the Gardener/Farmer Brochure and share it with them.
Talk about it. You can always help by letting others know about AmpleHarvest.org. One simple way is to print out our General Information Brochure and distribute it to others in your school, place of employment, social organization or community bulletin board. Another way is to forward this short note to your friends and family by email.
Donate funds. Your support of AmpleHarvest.org can diminish hunger in America, reduce global warming, improve the quality of food available to pantries and let neighbors in need know that their fellow Americans care about them. Every dollar you donate to AmpleHarvest.org makes it possible for us to reach more pantries and gardeners so that more fresh food can be shared with hungry Americans for good.
AmpleHarvest.org was created because there are well over 33,000 pantries in the United States, most of which are not well known in the community. Backyard gardeners have food to share but don't know where or how to make it available or if a neighborhood food pantry even exists!
Learn More
You can learn more about hunger in America by visiting WhyHunger.org. They have assembled a wealth of information about hunger and poverty in America. Find it here.
[custom_list style="list-10″]
[/custom_list]