Repairing the World One Garden at a Time
AmpleHarvest.org eliminates food waste and therefore hunger in your community.
What if you suddenly discovered that there was enough locally grown excess garden produce nationwide to help nourish 28 million people?
AmpleHarvest.org was created to put an end to that. AmpleHarvest.org diminishes the waste of locally grown fresh food and therefore hunger in America by enabling America's 61 million (up from 42 million in the pre-COVID19 world) home/community gardeners to share their excess garden produce with 8,989 neighborhood food pantries across America.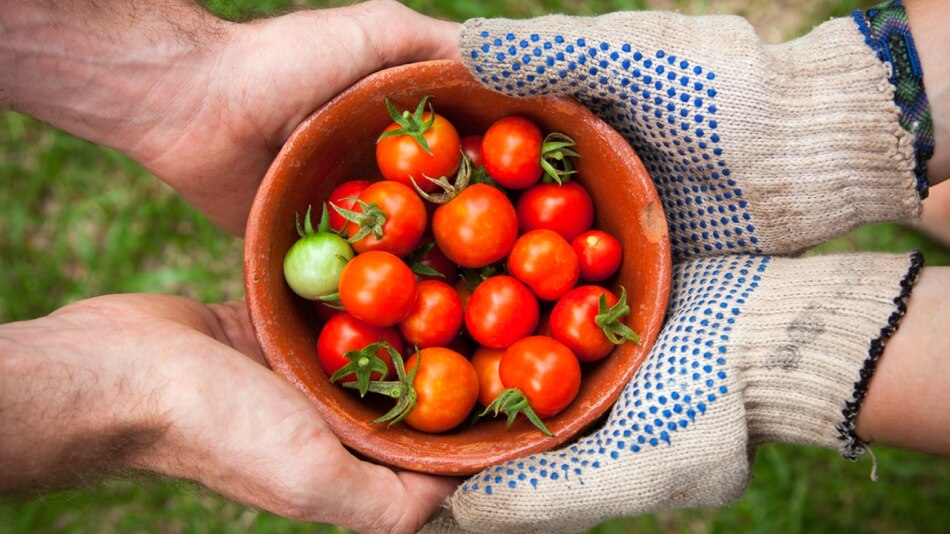 Does your Synagogue or community have a food pantry?
AmpleHarvest.org diminishes hunger in America by enabling backyard gardeners to share their excess garden produce with neighborhood food pantries and food banks. If your Synagogue or community has a food pantry, please urge it to register today! It's free. Spread the word and download a Synagogue Flier for your synagogue newsletter or bulletin board!
Download Flier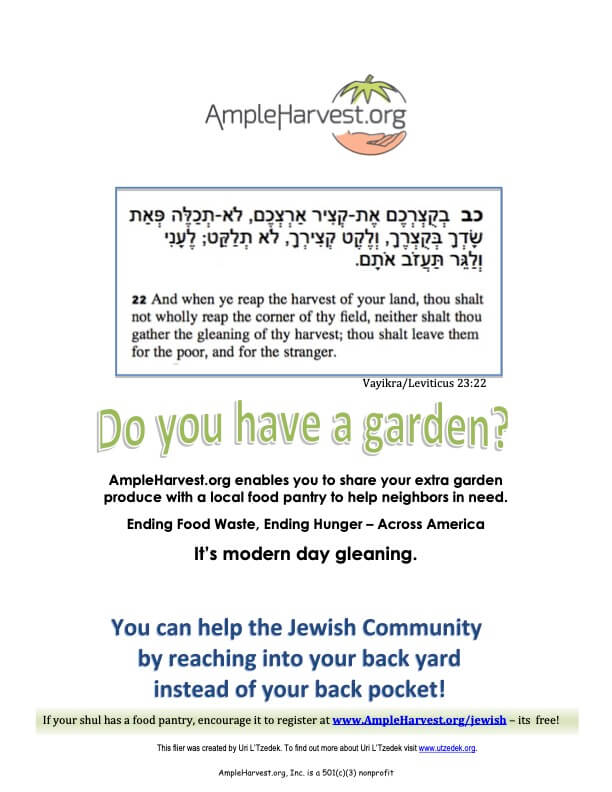 A few ways you can help!
At your next wedding, Bar/Bat Mitzvah, briss, simchat bat, confirmation, formal dinner, oneg or other special event, use whole fruit instead of flowers for the centerpieces. Then, after the event, you can find a local pantry and donate the remaining whole fruit. Or, if you're a gardener and are growing more food than you can use, AmpleHarvest.org can help you find a local food pantry eager to accept it.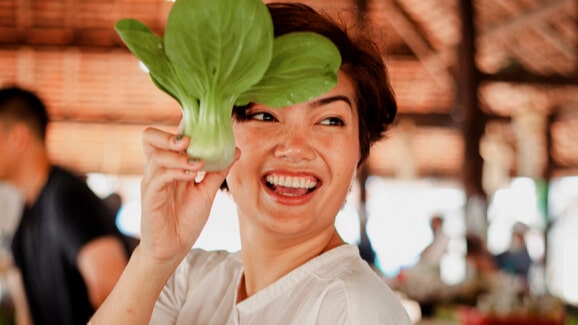 Join the millions of people across the country using AmpleHarvest.org to share their bounty with their neighbors in need
Find a Pantry