A floral arrangement only lasts a day or so and then it starts to wilt. Try something different for Thanksgiving this year. Buy whole fruit from a farmers market or supermarket (or use your garden produce!) and turn it into a beautiful centerpiece for the table.
Fresh, uncut fruits and veggies will still be beautiful and fragrant, plus they last much longer.
Get inspired with tips and techniques from The Prudent Garden. Check out her guest blog post and start creating.
Check out our Pinterest page for more beautiful and inspiring ideas like these: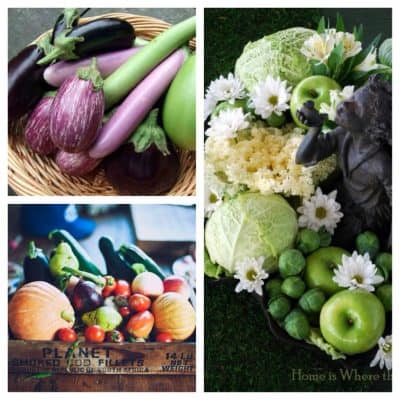 When your festivities are over, please donate the entire edible arrangement to a local food pantry, turning your table centerpiece into nutritious food for the less fortunate in your community.
It is good for your neighbors in need and good for the environment.
Let your centerpiece grace your table one day and feed a family the next.
If you think this is as good an idea as we do, and would like to help us continue our outreach and educational efforts, consider making a tax deductible donation to AmpleHarvest.org. We greatly appreciate your support.
Click here to find a pantry near you.