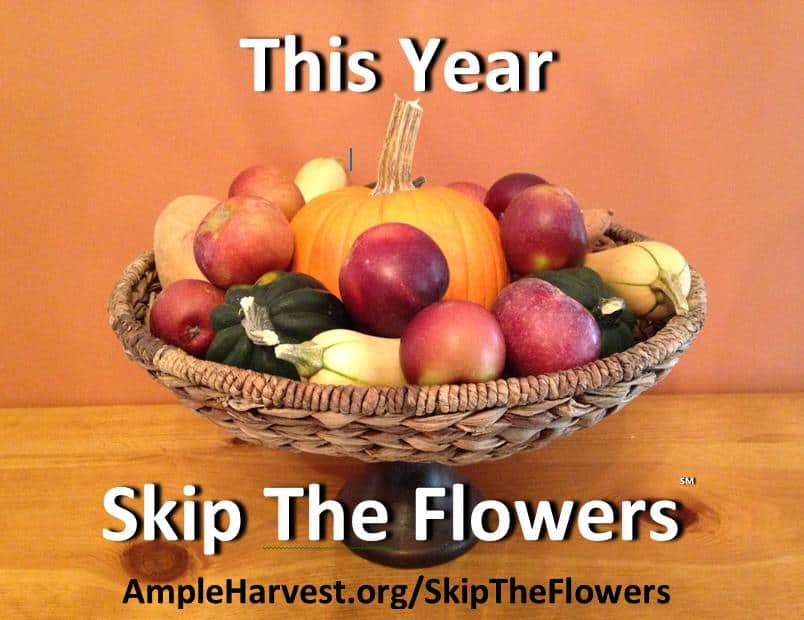 [two_third]
Flowers for someone special, a dinner or an event wilt and are soon thrown away. What a waste.
Here is a better idea:
A floral arrangement is eye candy for a day or so and then it starts to wilt. So does an opportunity.
Instead, buy whole fruit from a farmers market or supermarket and turn it into a beautiful centerpiece for the table. Or you can purchase an edible arrangement of uncut, unpierced (no tooth picks) food.
Either way, it will be beautiful and have a lovely fragrance.
[pullquote style="left" quote="dark"]
Then
bring it to a
local food pantry
the next day and turn your table centerpiece into nutritious food for the less fortunate in your community.[/pullquote][clear]
It is good for your neighbors in need and good for the environment. It will save you money too!
Let your centerpiece grace your table one day and feed a family the next.
If you think this is as good an idea as we do, please make a tax deductible donation to AmpleHarvest.org with the the money you've saved by not buying expensive flowers.
Click here to find a pantry near you. Learn more at our blog.[/two_third] [one_third_last]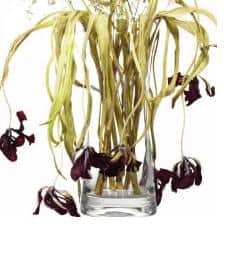 [/one_third_last]
Instead of a floral arrangement in the center of your special dinner, use a whole fruit edible arrangement. Then share the leftover fruit with a local food pantry.
Your food can bless two tables.